LABrary
2019
Atlanta, GA
In collaboration w/ Gregory Kokkotis
Design Development Team: Zepeng Gao, Kaiying Lin, Bowen Liu, Amparito Martinez, Phoemphol Phoemphoolsinchai, Manying Wang, & Yixin Zhang.

Featured in SCI-Arc Spring Show 2019
︎
︎
"LABrary" explores how simulated environments can enrich library programs to offer outlets of climatic research and environmental temporality.

The tower utilizes geometry to construct a series of extreme simulated environments through integrated technology and spatial vastness. These environments range from humid and hot to windy and cold offering labs for testing, learning, and teaching in specific climatic and cultural conditions. The facade is constructed from LED glass that compliment the interior environment's aura while providing shading and contributing to the monolith-like form.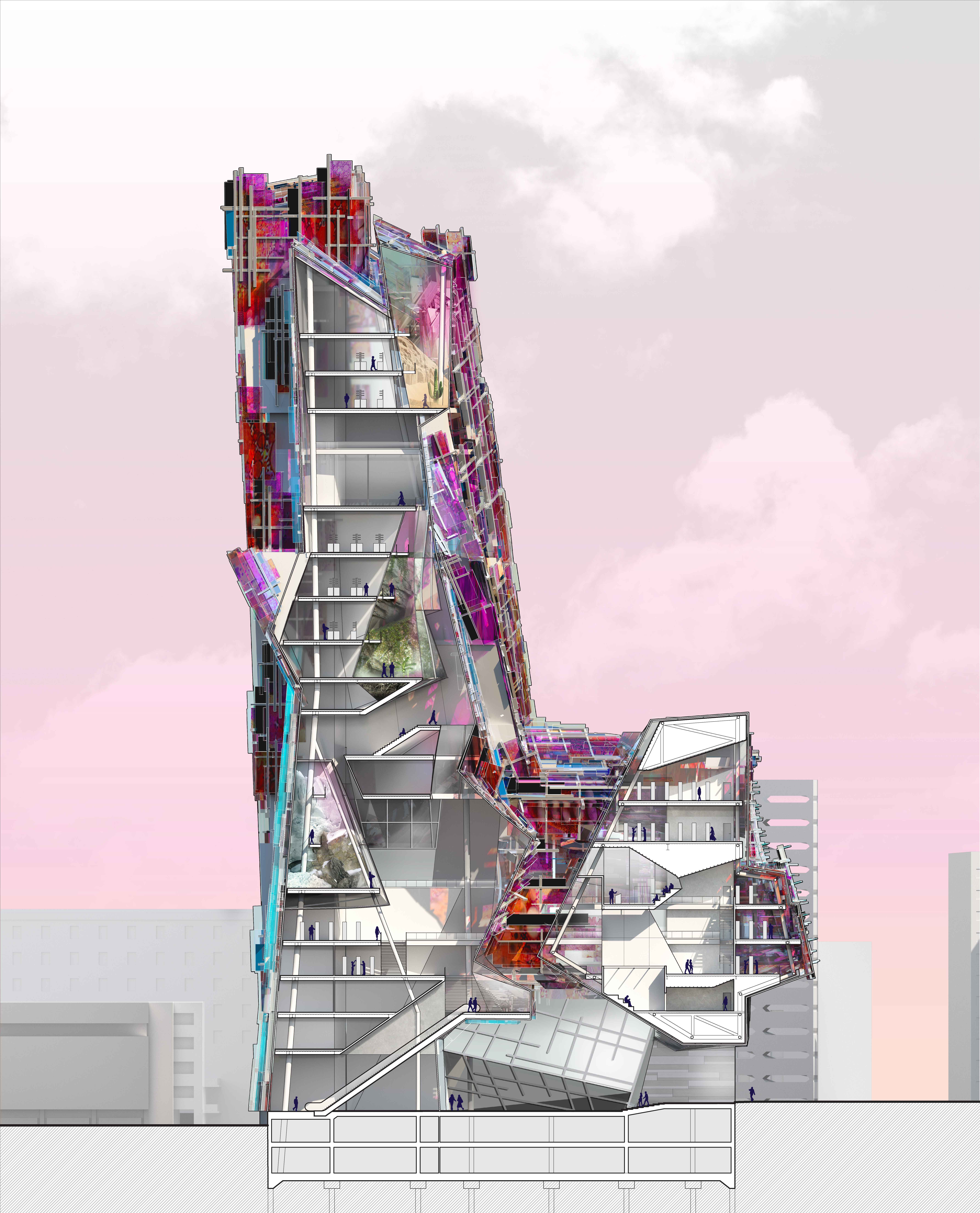 Simulation, assembly, and the environment.
LABrary reimagines how architects may approach design development by using time as a tool to sequentially illustrate details of construction. This 4D design development process relies on a series of simulated environmental forces and visualized building codes such as egress, fire safety, and ADA.





︎︎︎ Watch full video